Electrum NUMB Anaesthetic Gel - 1oz
TOTAL PRICE
(Includes GST)
Regular price
$59.95
Product Details
Electrum NUMB Anaesthetic Gel - 1oz
Electrum NUMB Anaesthetic Gel is a 1oz gel anaesthetic that quickly relieves pain during sensitive procedures. It is a powerful and super effective anaesthetic that is safe for use in all types of broken skin procedures.
Unlike your typical tattoo numbing cream, this gel is not a pre-procedure deadener and is ineffective when applied to intact skin. However, it is incredibly powerful when used after outlining a tattoo, after the initial pass on a permanent makeup procedure, and during or following electrolysis or other painful procedures as it will desensitise the area and help you get through the session.
Features include:

Temporarily relieves pain, itching, and swelling
Use for Eyeliner, Lips, Eyebrows, Tattoos, Piercings, Laser Dermabrasion, Electrology
Will not affect colour or healing process
No odour or perfumed additives
Effective within 90 seconds
Does not contain Epinephrine
Shipping & Delivery
In addition to offering the best shipping rates available, we also offer Free Shipping (via AusPost) on all orders valued over $100 and encourage all of our customers to take advantage of this service.
All parcels are shipped from our Melbourne warehouse. Once an online order is placed, it will typically be dispatched the following business day. You'll also receive an email with your tracking information once your order has been shipped.
Approximate delivery times for Standard & Free Shipping are as follows;
Metropolitan (Melbourne, Sydney, Brisbane, Adelaide) - 2 to 5 business days;
Regional NSW, VIC, QLD, ACT, SA, WA, NT - 5 to 7 business days;
Remote QLD, SA, WA, NT, TAS - 7 to 10 business days;
Should you require your order urgently, please select Express Shipping during Checkout.
For more information, please refer to our Shipping & Delivery Policy.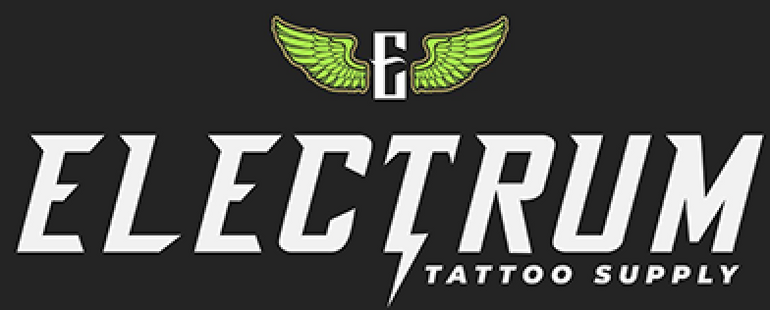 ELECTRUM TATTOO SUPPLY
Electrum Supply™ is a tattoo supply store out of Elkhart, Indiana in the US. Well known for their Stencil products and Skin Markers, they provide an incredible Thermal Transfer Paper.

Shop more Electrum from Tatt Lab.